Church Links
Holy Trinity Church
Our foundation as a Church of England Primary school means we have strong links with our local church, Holy Trinity, which is situated at the top of the high street in Skipton. Our Rector is the Reverend Veronica James who is a regular visitor to our school and leads us in worship.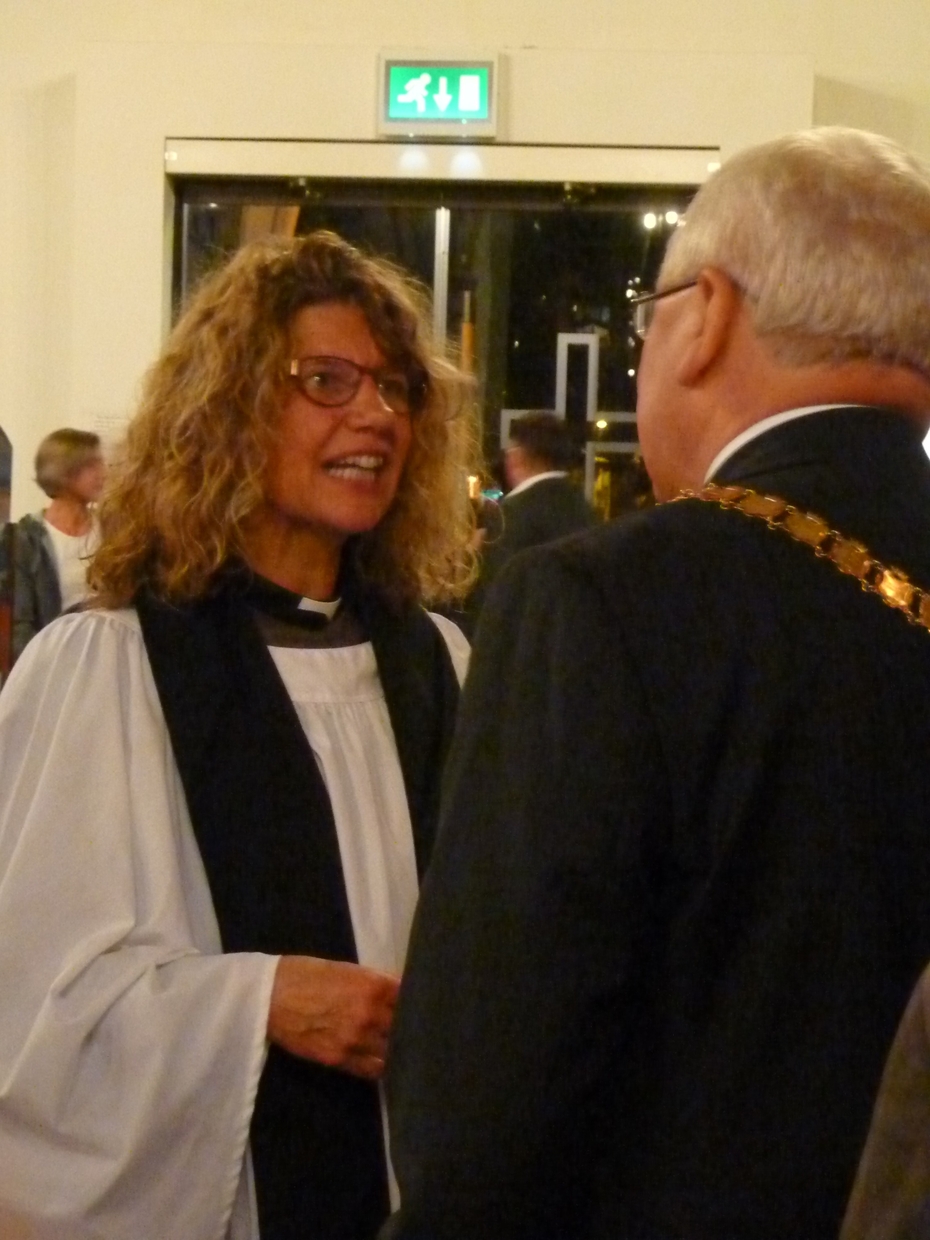 We visit the church as a whole school and take part in services which our parents and families are always invited to attend. We take part in the following services, usually in Holy Trinity Church:
Harvest Festival Service
Our Harvest Festival Service was held in church and many of our parents came and joined in the singing. Children brought their gifts of non perishable food for the harvest collection which this year has gone to support the YMCA in Skipton.
Reverend Veronica talked to everyone about what harvest means in our own lives, in caring for each other, and sharing God's love.
The Year 6 Leavers'Service at Holy Trinity Church
The Year 6 Leavers'Service at Skipton Holy Trinity Church was held on Wednesday 15th July 2015 at 2pm. Our Year 6 children, read the Bible readings and proudly read out their valued memories from their time at Parish Church Primary School. They also shared in their prayers their gratitude for their time at this school and their hopes for the future.
The Pentecost Service at Holy Trinity Church
The Pentecost Service, at Skipton Holy Trinity Church, was held on Thursday 21st May 2015 at 2pm. The whole school walked to church and they enjoyed singing their favourite hymns. Children in the Key Stage 2 Worship Group, led by Church Worker Catherine Grasham, played out the drama in the upstairs room when the Holy Spirit filled the room just before Jesus left the disciples.
The Carol Service at Holy Trinity Church
The Carol Service was held on Thursday 11th December at 9.30am. Our Carol Services are memorable and enjoyable experiences. Many people made positive comments on how well the children sang the carols and presented the Bible readings and their own prayers. Parents, family and community members joined us to share in the worship at these memorable services.
Holy Trinity Church Workshops for Schools
Holy Trinity church is a wonderful resource for learning and classes can often be seen visiting the church to be involved in curriculum work or special events such as 'Rewind to Christmas' and 'Rewind to Easter.'
Reverend Peter Thomas
Reverend Peter Thomas is a regular visitor to our school and often leads our collective act of worship in our Friday assembly.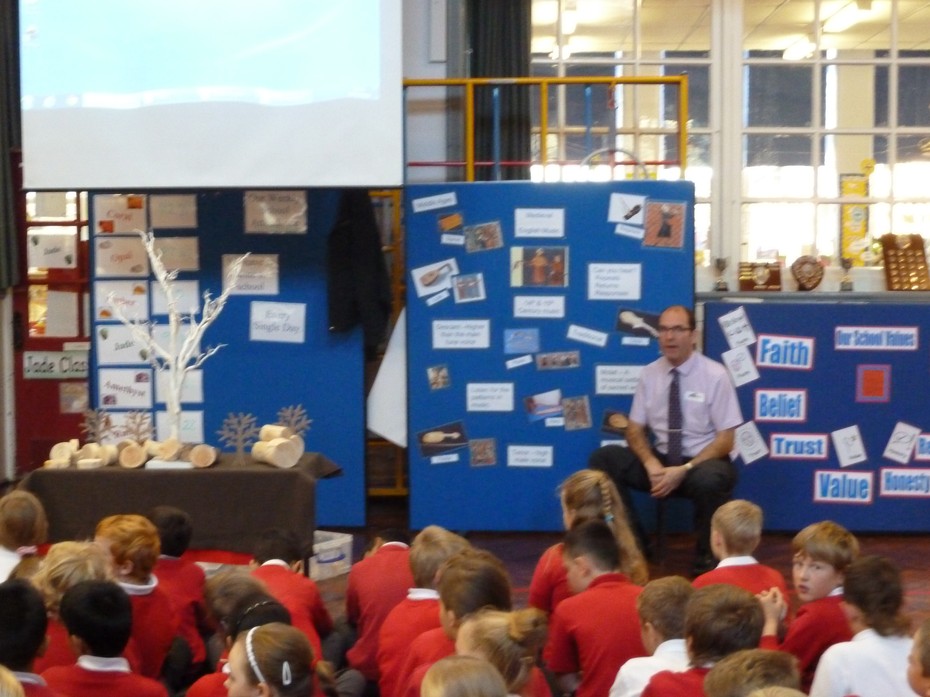 Our assembly was about living things.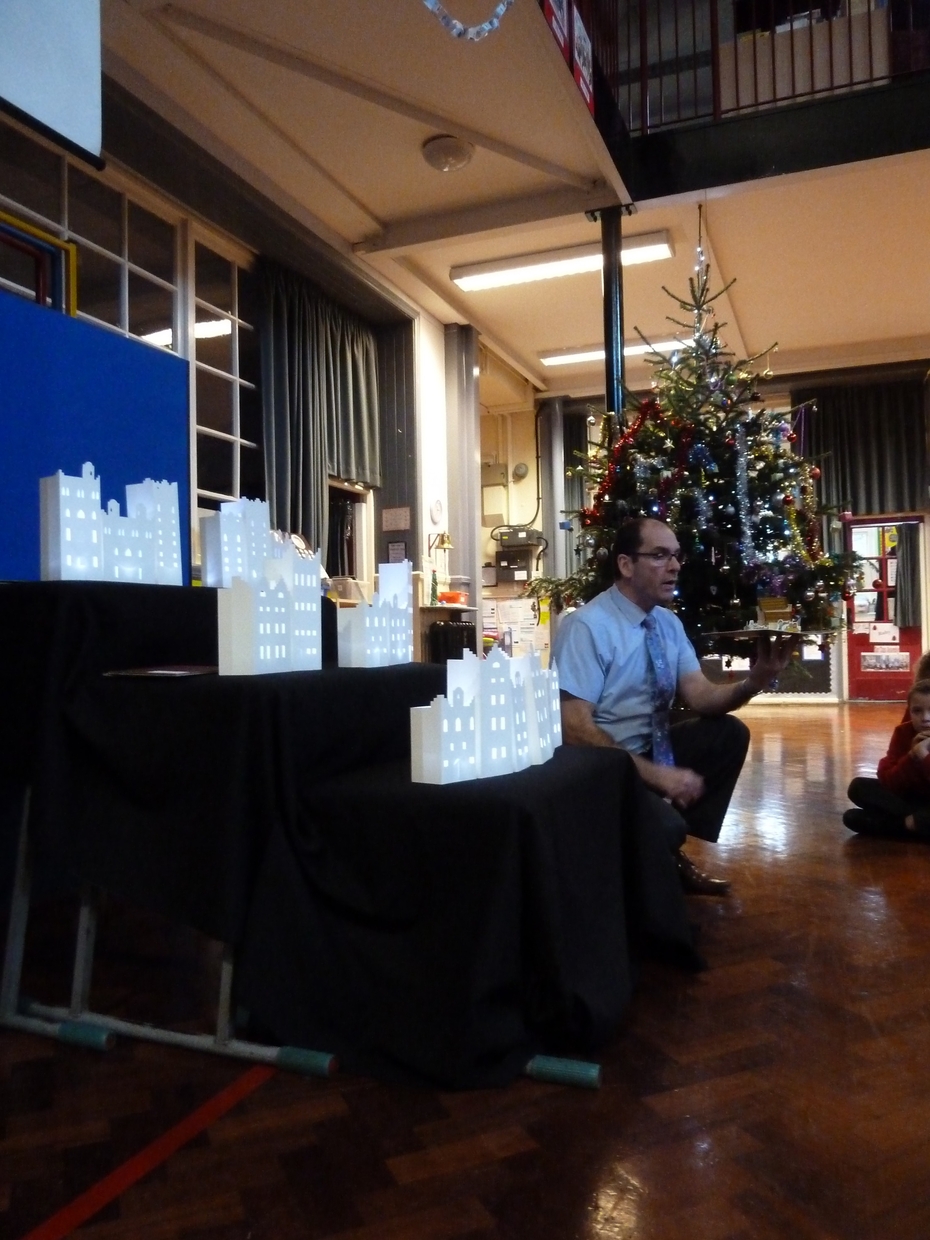 Reverend Peter is talking to our children about Mary and Joseph going to the town of Bethlehem where Jesus was to be born in a stable.
In addition to our church services, Holy Trinity Church is a wonderful resource for learning and classes can often be see visiting the church involved in their curriculum work or attending special events such as Year 5 'Rewind to Christmas' and 'Rewind to Easter'. The church volunteers give up their time help these events to be special.
Our gratitude goes to Canon Adrian Botwright, who retired from his position at Holy Trinity Church after a long and dedicated service to our school and the church community.
We wish him all the very best in the future.
Ripon Cathedral
Our Year 6 Leavers' service at Ripon Cathedral, was atmospherically set amid a thunderstorm, which echoed around the Cathedral as we sang hymns and shared a memorable experience. Year 6, from many primary schools who attended, were thinking about preparing for moving on to their new schools.