School Council
School Council and Eco-Schools Commitee Members
2015-2016
Being on the School Council is a very responsible job. We meet and have discussions and make decisions about what is right for our school. We take ideas back to our classes to discuss and we ask children what their views are. We take children's ideas back to our regular meetings.
We also meet and greet guests and parents on Open Days, assist with the appointment of new staff and make decisions on matters which are important to school development. Last year and this year we worked hard to achieve our Eco-Schools Silver Status.
The following children are representing their classes as School Council Members this year.
Coral TBC
Opal TBC
Jet Lulu-Nayab Alavi Taylor Radford
Amber Anya Mayfield Noah Boatwright
Jade Isla Wotjas Zachary Sage
Emerald Erin Brailsford Noah Garbutt
Amethyst Jessica Braddy Liam Bennett
Ruby Claire Longfoot Sam Knowles Pedlar
Sapphire Anisa Alavi Travis Cook
Choosing Charity Events and Collective Worship
The School Council have choose the charity events we are involved in. For example, suggesting dressing as Victorians for our Dr Barnado Charity Day, dressing up as a hero on Comic Relief Day and running a bric-a-brac and toy stall for the Tear Fund. Other decisions to be made are choosing the songs, hymns and carols we like to sing in our collective worship and church services.
Eco Schools
The School Council has achieved the Eco-Schools Silver Status for encouraging Eco and developing greater Eco awareness across the school. We are now working towards Green Flag Status.
Children have been involved in an assembly and presented by 'Power Down Pete' and have also taken part in an Eco Schools awareness afternoon at Embsay Primary School.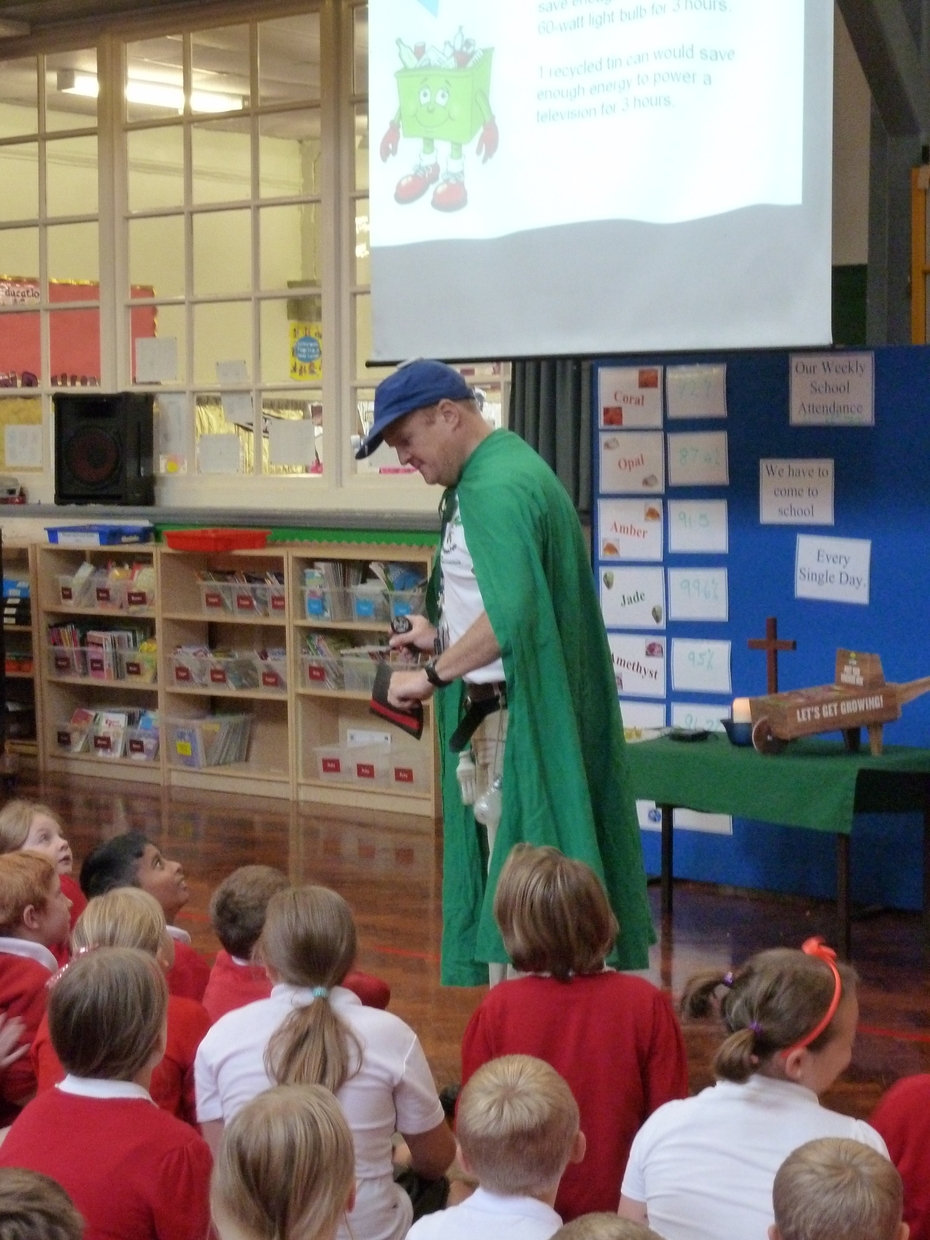 Power Down Pete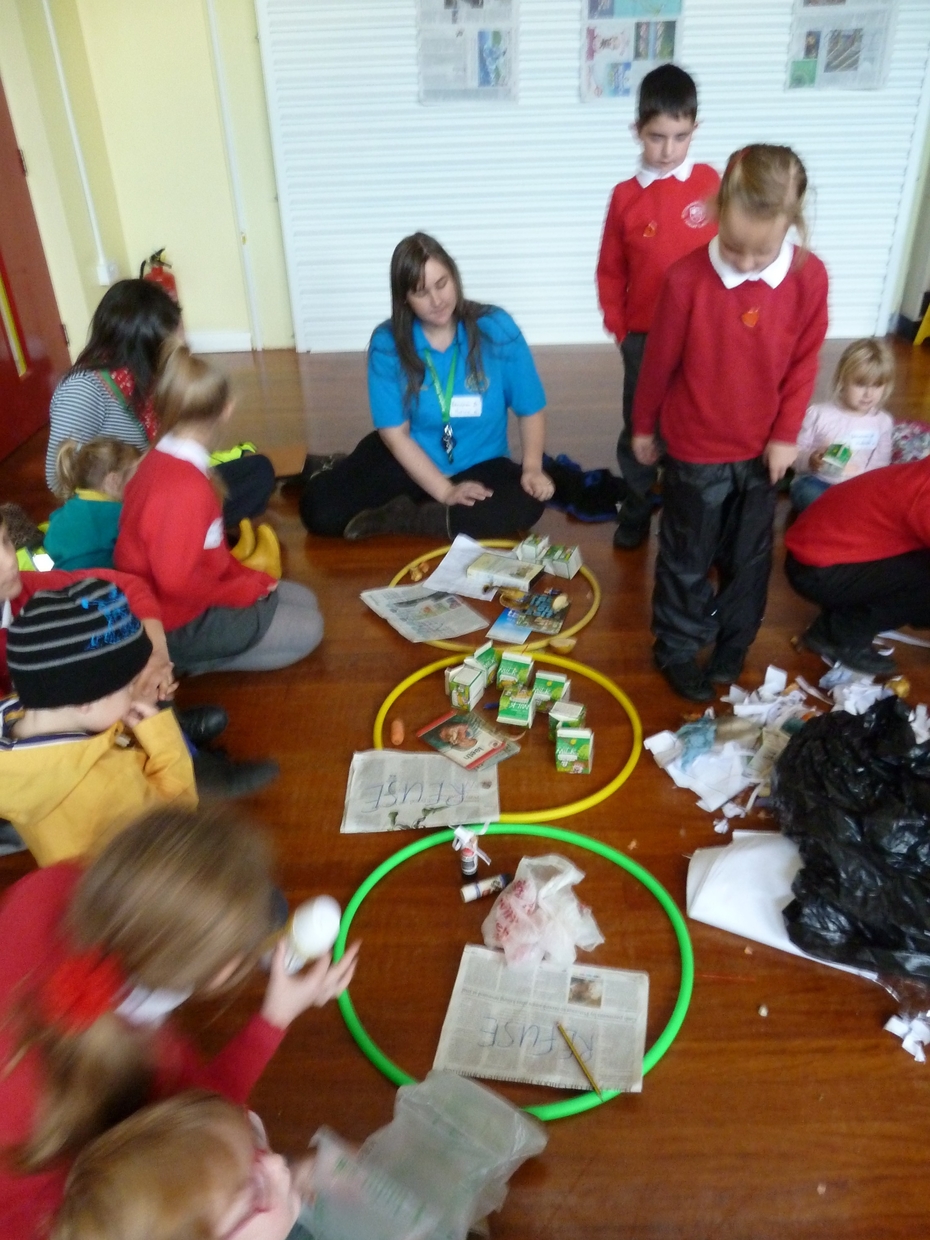 Sorting waste for recycling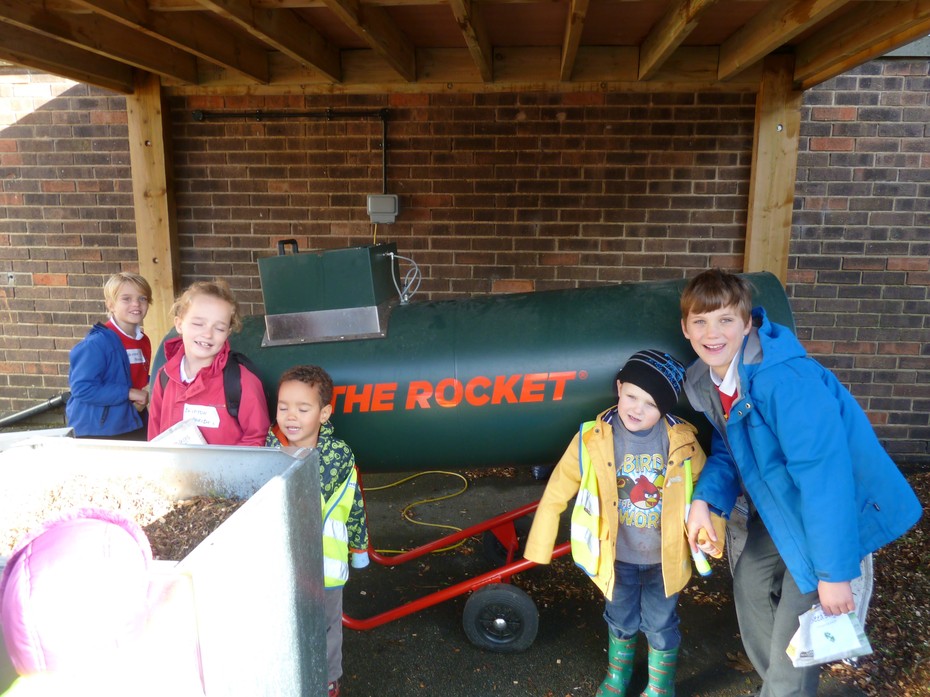 The rocket recycler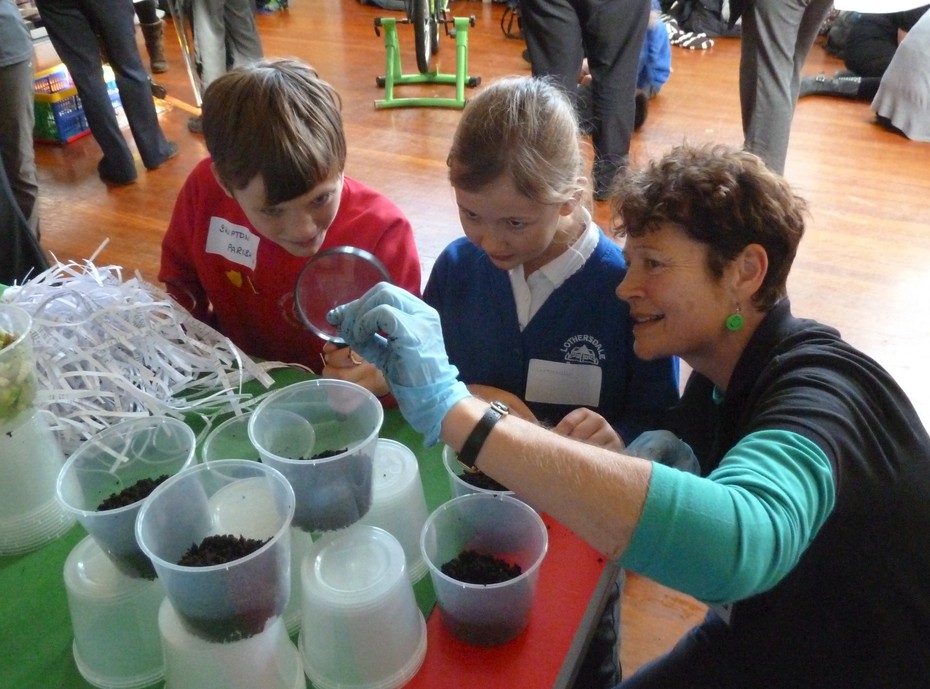 We made our own wormery
School Council and Eco-Schools representatives took part in a Fair Trade evening on Thursday 15th October. Here they learned how life is very hard for some people in other countries to earn a living wage.
Craven Development Education Centre Support a Litter Picking Challenge
Our School Council are taking part in a litter picking challenge. Children of the School Council are working hard to support our local environment by trying to keep it litter free. We have been litter picking, at least once a fortnight, to help our environment and reduce the amount of litter locally. We have been working in the immediate area around school on Neville Street and Montgomery Street, Devonshire Street and the Ginnel Area. We have also been invited to do some work in the Skipton Wilderness area. This year our School Council children are working with teh children from Brougham Street Nursery. The project has been sponsored using equipment donated by Craven DEC.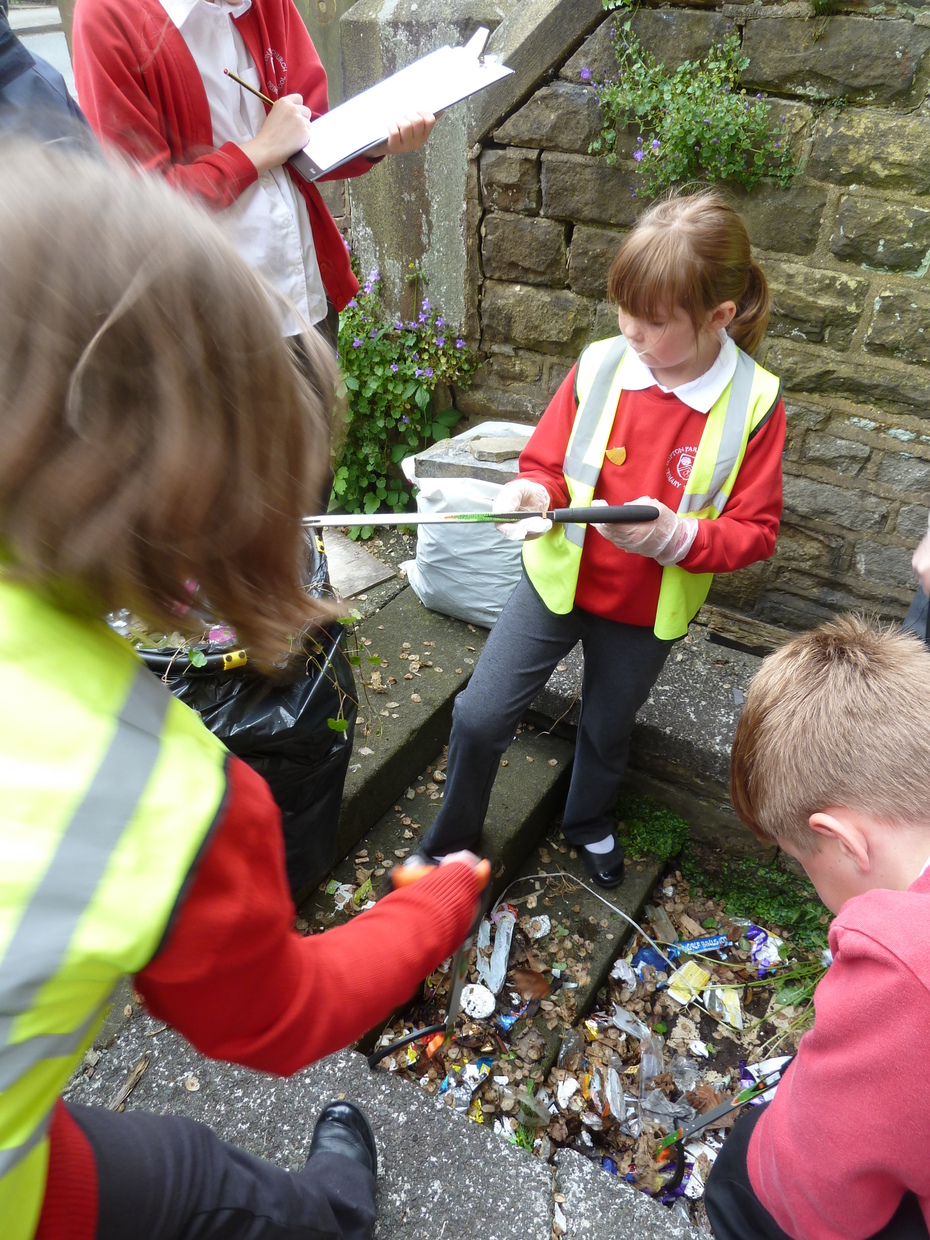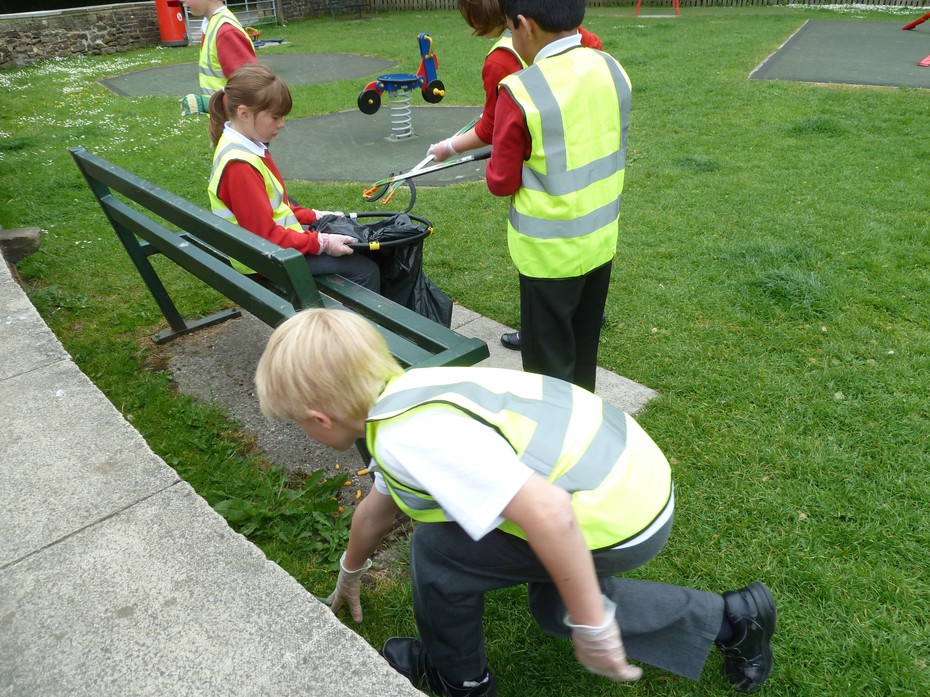 Litter picking in the local community. Children taking pride in their local environment.
Our past School Council representatives were successfully involved in the following activities: