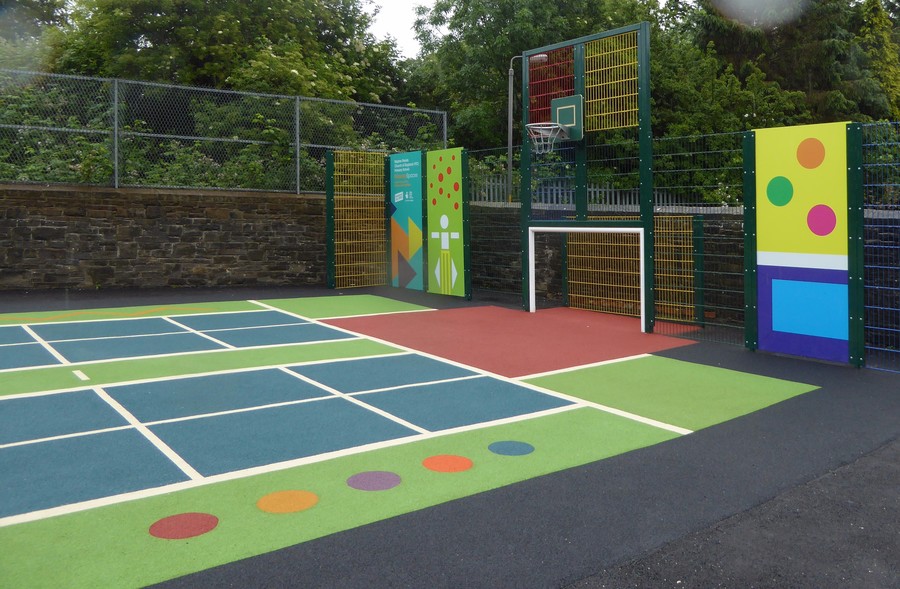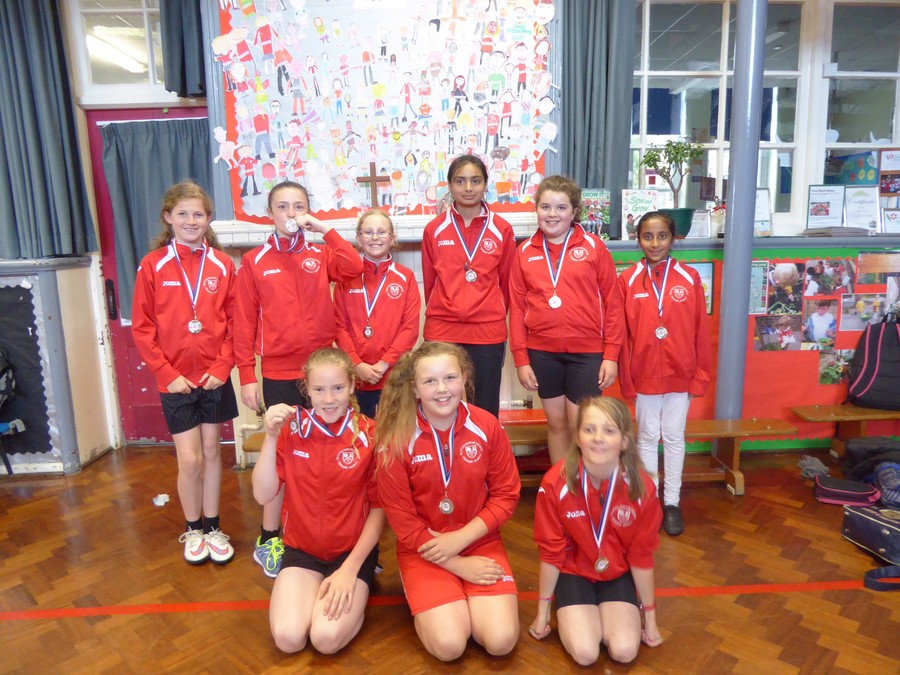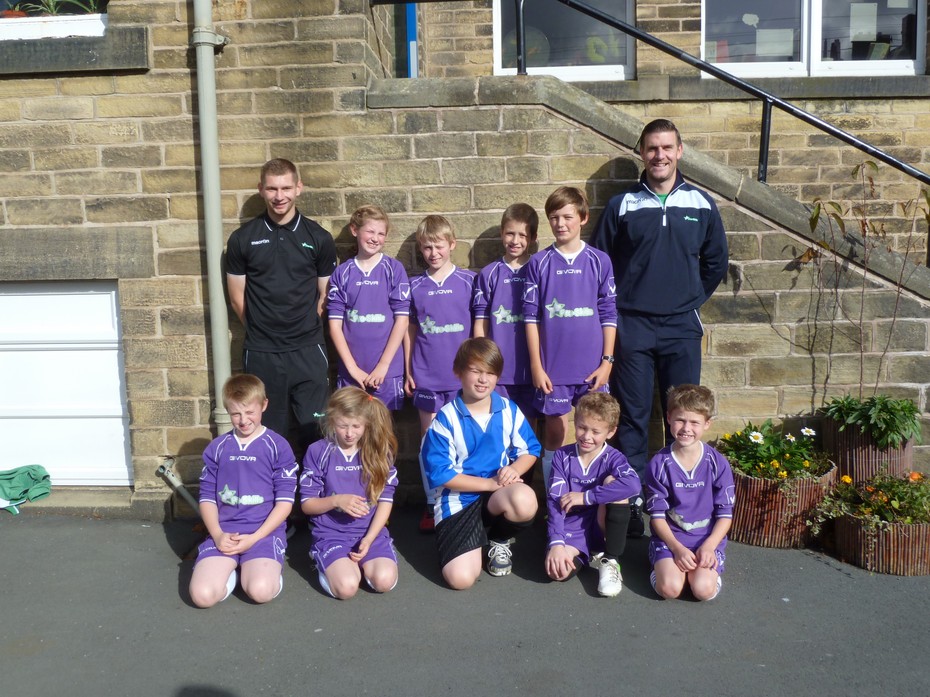 Year 5 and 6 Football Team 2014-2015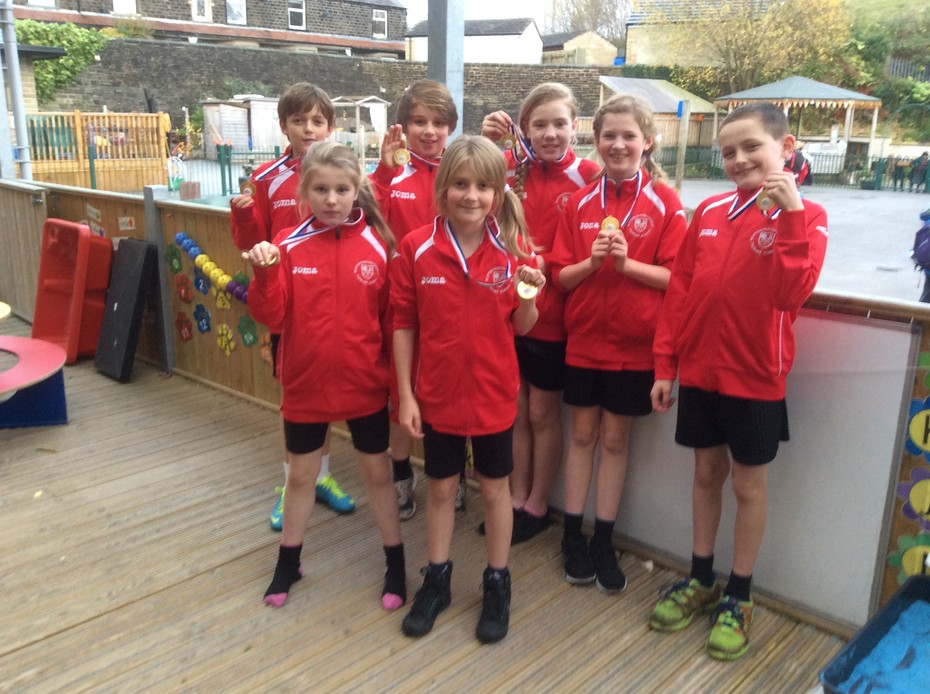 Year 5 and 6 Netball Team 2014-2015
Craven College Students
Craven College students coach our Year 5 and 6 children for one afternoon a week throughoutthe school year during term time. This coaching helps the students to achieve their Sports Leaders Award and also inspires our children to keep fit and healthy.
Miss Sam Pickard
Miss Sam Pickard, our Extended School Sports PE Coach, teaches at Parish Church School in Ruby and Amethyst classes every Monday afternoon. The children benefit from learning a range of new skills and in turn our teachers are learning lots of new ideas to use in their own PE lessons.
Mr Mark Senior
Mr Senior, Pro Skills Coach, continues to teach PE skills to Key Stage 1 and Key Stage 2 classes at Parish Church School all day on a Friday. At lunch time on a Friday Mr Senior also coaches football skills to our Key Stage 2 children.
Sports Day Thursday 17th July 2014
Sports Day was a sunny, warm and memorable day. It was very well attended by parents both in the morning and in the afternoon. The highlight of the day for the children was seeing parents join in their race at the end of the morning.
Netball Tournament Success
Year 5 and 6 children from Parish Church Primary won the Skipton area netball final in October 2013. This tournament followed six weeks of excellent coaching for Year 5 and 6 pupils led by the Skipton School Sports Coordinator, Mrs Moorhouse.
Pupils from the six local primary schools were involved. The super sportsmanship demonstrated throughout the tournament was a credit to them. Parish Church School won, through a display of determined effort and also because of some excellent defending and sharp shooting from team members, Matthew Speak and Katie Tutty.
Parish players were: Katie Tutty, Abigail Hutchinson, Imogen Gaunt, Janice Young, Megan Lewis, Matthew Speak, Louis Barker, Joseph Hutchinson and Molly Heald.
Thank you to all the children who took part and to our parents and staff who supported this event.
Year 3 and 4 Football Tournament
On Tuesday 8th October ten children from Jade and Amethyst class took part in a football tournament as part of the Skipton Schools Sports Cluster group. It was a very enjoyable afternoon with the new team really beginning to gel and play to their strengths as the afternoon progressed. This is what the children in Jade Class had to say about the event:
'On Thursday ten of us from Jade and Amethyst classes took part in the Year 3/4 football tournament at Sandylands. We had a coach from ProSkills who walked down with us and helped us to warm up and do some pre-match exercises. The football tournament then started and it was really good fun even though we didn't win overall it was still a good game. We played against Water Street, Gargrave, Carleton and Greatwood.'
Habil, Max, Hammaad, Levi and Ellis.
Year 6 Bikeability Training
Year 6 children have again benefited from Bikeability training in the Autumn Term 2014. They have developed their road safety, road awareness and cycling proficiency skills. Thank you to Mrs Pickard, our General Teaching Assistant, for supporting this training.